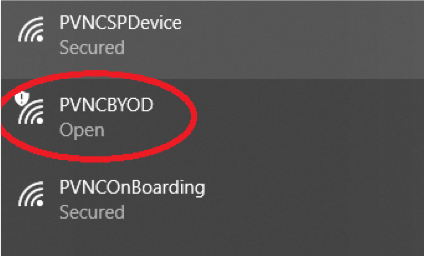 Staff and students using non board issued devices can access the 'PVNCBYOD' wireless guest network.  Once you have selected the correct wireless network from the list provided, the guest network requires you to login with your CPASS credentials in order to connect to the internet.
As long as your device is not idle for 24 consecutive hours in the same location, you will continue to stay connected to the PVNCBYOD network.
If staff or students travel from one PVNC location to another, they will be required to login to PVNCBYOD at each location. The PVNCBYOD guest network is designed to work in the learning areas of schools (classrooms, portables, library and gym) and the connection could drop if outside of those learning environments.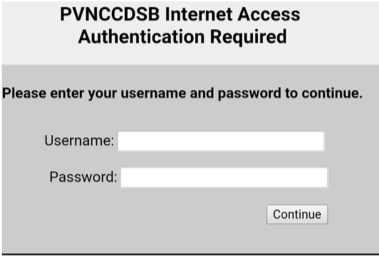 Computer Services is committed to ensuring the PVNCBYOD network is available for use.  Connectivity to the network however will depend on software updates, age and model of personal device. Therefore, some devices might be unable to connect.  Staff and students are responsible for connecting their personal device to the network.
If you experience problems staying connected to the PVNCBYOD guest wireless within a 24 hour period or your connection continuously drops, in order to service your request promptly, please provide as much detailed information to the problem as possible.  Information should include; time of day and location that the connection issue occured, the IP address from your devices WiFi settings and a copy or screen capture of the error message you received when logging onto the PVNCBYOD network.