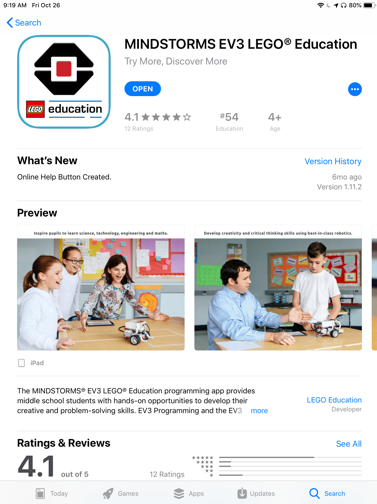 Lego EV3 is a great way to start with robotics and coding in your classroom. The free Mindstorms EV3 Lego Education app has tutorials for teachers that will help you get started.
Go to the App Store and download the "Mindstorms EV3 Lego Education App" on one of your school iPads & grab a Lego EV3 robot.
Once the app has been downloaded and installed,  click the icon to open the app. The first thing you will see is the app control panel. You can access and play with any of the options you see in the control panel.